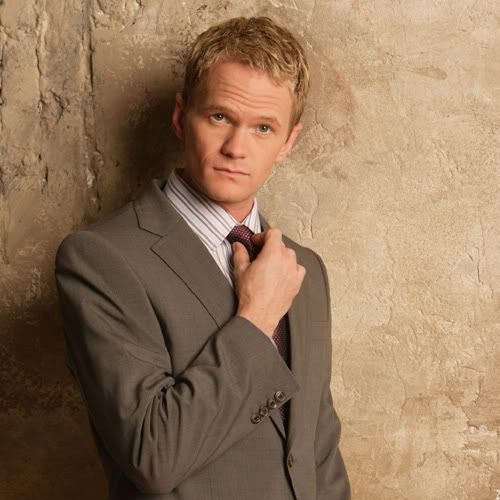 SUIT UP.
Neil Patrick Harris as Barney on the show How I Met Your Mother (haven't seen it? WATCH IT).
So, my friend Kevin and I went to see Billy Elliot on Broadway two nights ago, and just before the lights went down, NPH ran down to his seat. His seat was 3 seats away from mine.
Let me tell you: This man is somehow more beautiful in person. I mean that honestly. He is quite the looker. Success for the gay male team.
Important fun fact: His real laugh during the show sounded very similar to Dr. Horrible's attempt at an evil laugh at the beginning of the Sing-Along Blog (Oh, you haven't watched
Dr. Horrible's Sing-Along Blog
? Seriously. Get on that).
Here is my creepy picture that I was able to take from my seat. As explained in my most recent video, I didn't want to be one of the people asking for an autograph or something (autographs mean nothing to me. A conversation would have been enough). SO. Just this picture for now.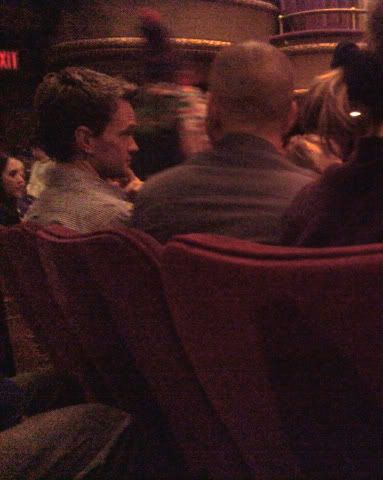 I had a really wonderful night. We saw Billy Elliot, I stared at NPH, and then we went to Junior's for dinner and a couple drinks. It was a wonderful end to the day my hair was chopped off [against my request]. RIP long curly hair. Grow back soon, please.