...miss a lot of people. The GOOD people. By "good," I mean people who are good, not the people who I like the most.
...am sick of a lot of people.
...need to get a job. I'm looking. A lot.
...am hungry.
...need to eat less.
...want to see the Boy, which could actually be much sooner rather than later.
...
want
can do well in school this semester.
...am often angry lately.
...love.
WHERE ARE THESE PEOPLE AT IN MY LIFE.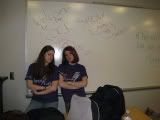 Double Samtastic.
KQutie.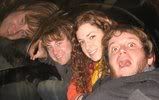 My favorite tour companions on the planet.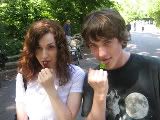 My ring pop homeslice.
My Seattlites, who I moved in with exactly a year ago as of September 26th.
Molly and Grilled Cheese. The first of whom returns to me in two days. <3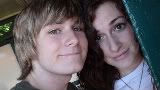 Duh.